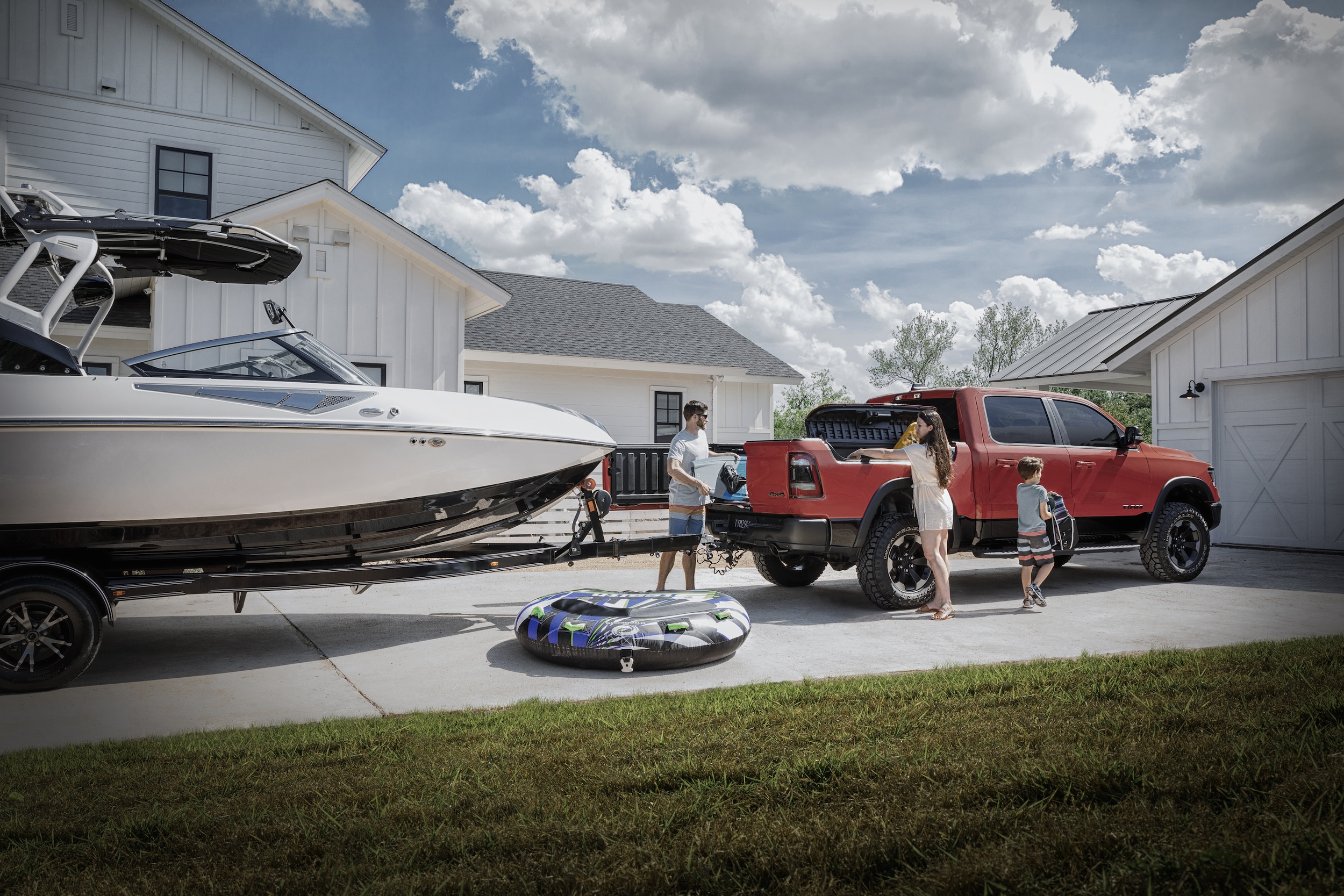 The new Ram truck lineup has a variety of options, but each is ready for the hard work that you have ahead. Of course, if you're looking for a new truck and want to be sure it can handle the work trailer or boat you have, you'll want to know the Ram truck capabilities. Below, we highlight the max towing and payload capacities of Ram trucks.
Ram 1500: The Ram 1500 can tow up to 12,750 pounds and handle payloads up to 2,300 pounds. It also has cargo tie-downs in the bed for securing items.
Ram 2500: The Ram 2500 comes with more powerful engines, which allow it to tow up to 20,000 pounds and tackle payloads up to 4,010 pounds.
Ram 3500: The new Ram 3500 offers a dually truck option that will handle fifth-wheel towing up to 37,100 pounds and haul payloads up to 7,680 pounds.